Seed Packets: Promotional Gold
The best way to get great referrals? Be memorable. Give great service, go above and beyond, and then leave a promotional "calling card" that grows and blooms and keeps you in their mind long past the point that most real estate agents are forgotten.
Brighten their day with beautiful flower seeds. Spice up their lives with herbal seeds. Nourish their loyalty with hearty vegetables. Choose from our wide selection of available seed varieties and our beautiful full-color artwork on the front of each seed packet!
While enjoying these gifts your clients will remember how you helped them to find the house of their dreams… and they will remember you when their friends and family are ready to buy or sell.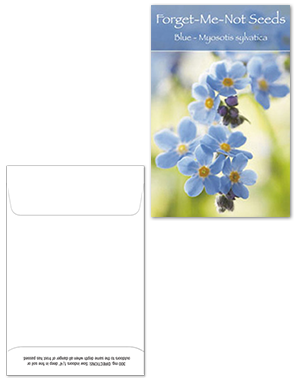 Size: 6.125" x 4"
No Imprint
Min. Order Qty:
Production Time: Days
Shipping Charges Additional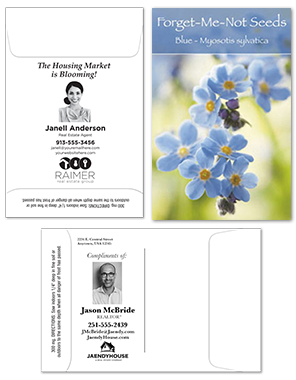 Size:
Black Imprint
Min. Order Qty:
Production Time: Days

**

Shipping Charges Additional
Direct Mailing Service Available