Football Schedule Magnets & Magnetic Football Schedules
2023 Football Schedules
When it comes to real estate marketing, the personal touch is more important than ever these days. Let your clients know you'll be there for them every day of the year with custom Football Schedule Magnets from RealEstateCalendars.com.
The best promotional items don't just provide more bang for your buck – they offer real value for your clients and prospects and give you a chance to make a lasting connection. Magnetic football schedules are the perfect choice.
Bold, eye-catching colors are customized to reflect the team colors for your local market, along with a useful game schedule people will consult again and again. Plus, with your name and contact information printed at the top of every magnet, your prospects will be thinking of you every time they open the fridge, all season long.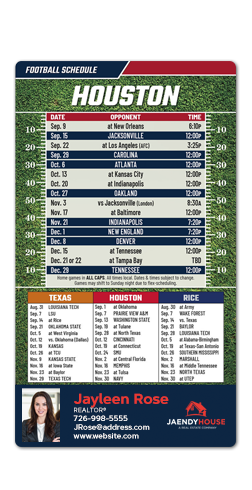 Custom Imprinted
Overall Size
Min. Order Qty:
Production Time:Days

**

Direct Mailing Service Available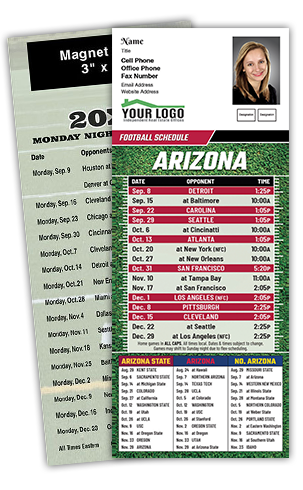 Custom Imprinted
Overall Size
Min. Order Qty:
Production Time:Days

**

Direct Mailing Service Available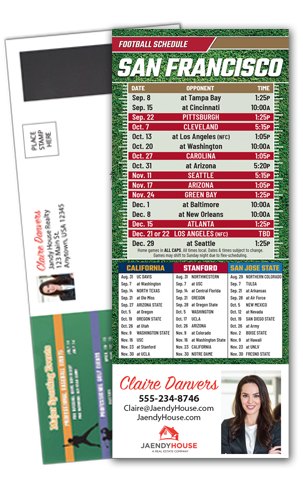 Custom Imprinted
Overall Size
Min. Order Qty:
Production Time:Days

**

Direct Mailing Service Available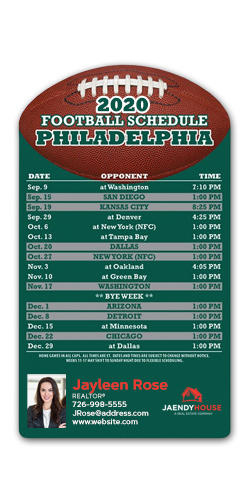 Custom Imprinted
Overall Size
Min. Order Qty:
Production Time:Days

**

Direct Mailing Service Available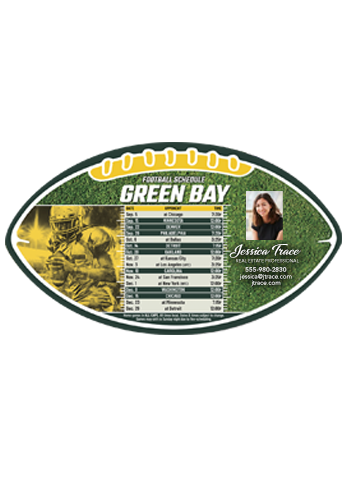 Custom Imprinted
Overall Size
Min. Order Qty:
Production Time:Days

**

Direct Mailing Service Available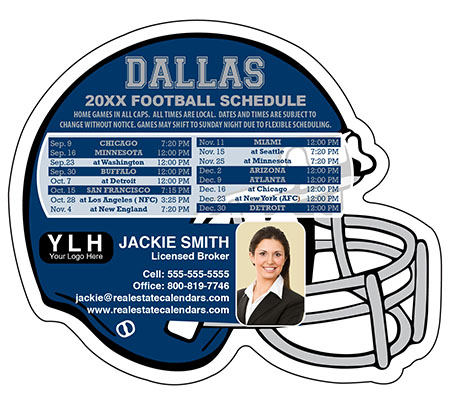 Custom Imprinted
Overall Size
Min. Order Qty:
Production Time:Days

**

Shipping Charges additional
Direct Mailing Service Available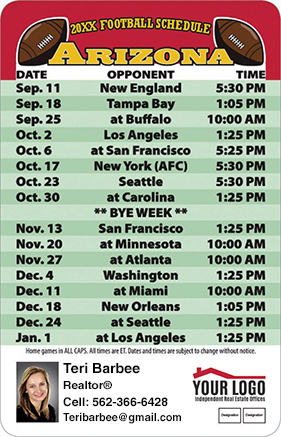 Custom Imprinted
Overall Size
Min. Order Qty:
Production Time:Days

**

Shipping charges additional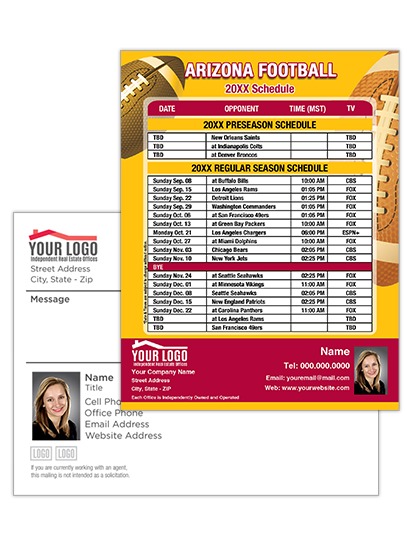 Custom Imprinted
Overall Size
Min. Order Qty:
Production Time:Days

**

Shipping Charges additional
Direct Mailing Service Available